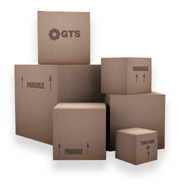 Whether it is here to there, or there to here … Gateway Transport Solutions provides customized freight solutions that cater to your business needs.
Our commitment is to help you grow your business by making transportation and supply chain management more stable and predictable while at the same time reducing your costs.
We are here to help with proven, innovative solutions designed to help small and medium businesses trade successfully worldwide. 
Strategically situated in Vancouver, Canada which is considered North America's Gateway to Asia; Gateway Transport Solutions is a full service logistics provider. 
Our professional team is ready to discuss any of your transportation needs. Contact us.
Mission Statement: To continuously develop and find value-added logistics solutions that allow our customers to control, optimize and manage their local or global supply-chain.