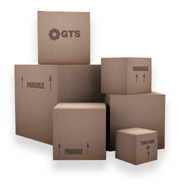 Whether it is here to there, or there to here … Gateway Transport Solutions provides customized freight solutions that cater to your business needs.
Our commitment is to help you grow your business by making transportation and supply chain management more stable and predictable while at the same time reducing your costs.
We are here to help with proven, innovative solutions designed to help small and medium businesses trade successfully worldwide. 
Strategically situated in Vancouver, Canada which is considered North America's Gateway to Asia; Gateway Transport Solutions is a full service logistics provider. 
Our professional team is ready to discuss any of your transportation needs. Contact us.
Mission Statement: To continuously develop and find value-added logistics solutions that allow our customers to control, optimize and manage their local or global supply-chain.

>
Ocean Freight: GTS's extensive and long-term relations with shipping lines mean we can provide you with access to a global carrier portfolio, covering major ports, with the best transit times, fully flexible scheduling and space protection agreements to meet your individual shipping needs. Services Include:
Mode and carrier selection
Shipment Optimization
Shipping Schedule
Over-Dimensional / Out of Gauge
Full Container Load (FCL)
Less than Container Load (LCL)
Ocean Projects
GTS can offer a flexible range of Ocean Freight services for both Less-Than-Container Load (LCL) and Full-Container Load (FCL) shipments

Trucking: GTS is a single-source trucking provider that delivers ground freight solutions covering all facets of the shipping and distribution process. We create value for clients by providing full transportation and network optimization management services. Services Include:
Shipment Optimization
Mode and carrier selection
Over-Dimensional / Out of Gauge
Transborder/Customs CLearance
Transloading & Cross Docking
Track and trace
Order consolidation
GTS focuses on your individual requirements, utilizing the most cost-effective configuration of equipment: Truckload, Less-Than-Truckload, Intermodal, Flatdeck and Overdimensional

Warehousing: GTS can expertly store, configure and deliver your products while maintaining the visibility and inventory management you require to effectively manage your business Services Include:
Multi-Client Warehousing
Value-Added Logistics
Transloading & Cross-Docking
Dedicated Warehousing
Order Fulfillment
Outsourced Assembly
Reverse Logistics
Our dedicated team will design solutions for all aspects of transportation management, contract logistics, or ocean to truck transloading. Whether delivering goods globally or managing complex inbound supply chains, our transportation and inventory optimization solutions reduce your network costs and improve product availability.

Customs Brokerage GTS draws upon over two decades of global and domesestic experience to help you manage the complexities of international trade and regulatory compliance. Services Include:
Customs clearances / In-transit declarations
Export compliance / Export clearances
Consulting
Free Trade Agreement qualification
Duty drawback / Reclaim
Post-entry
Import compliance
We realize that companies do not always have the time, resources and experience to navigate through the maze of customs brokerage and compliance matters on their own. We can help your organization turn customs brokerage and compliance into a competitive advantage with financial and non-financial benefits.